7 Tips to Prep your Car for Spring
After the snow melts, there is some work to do!
March 04 2019, Sunridge Mazda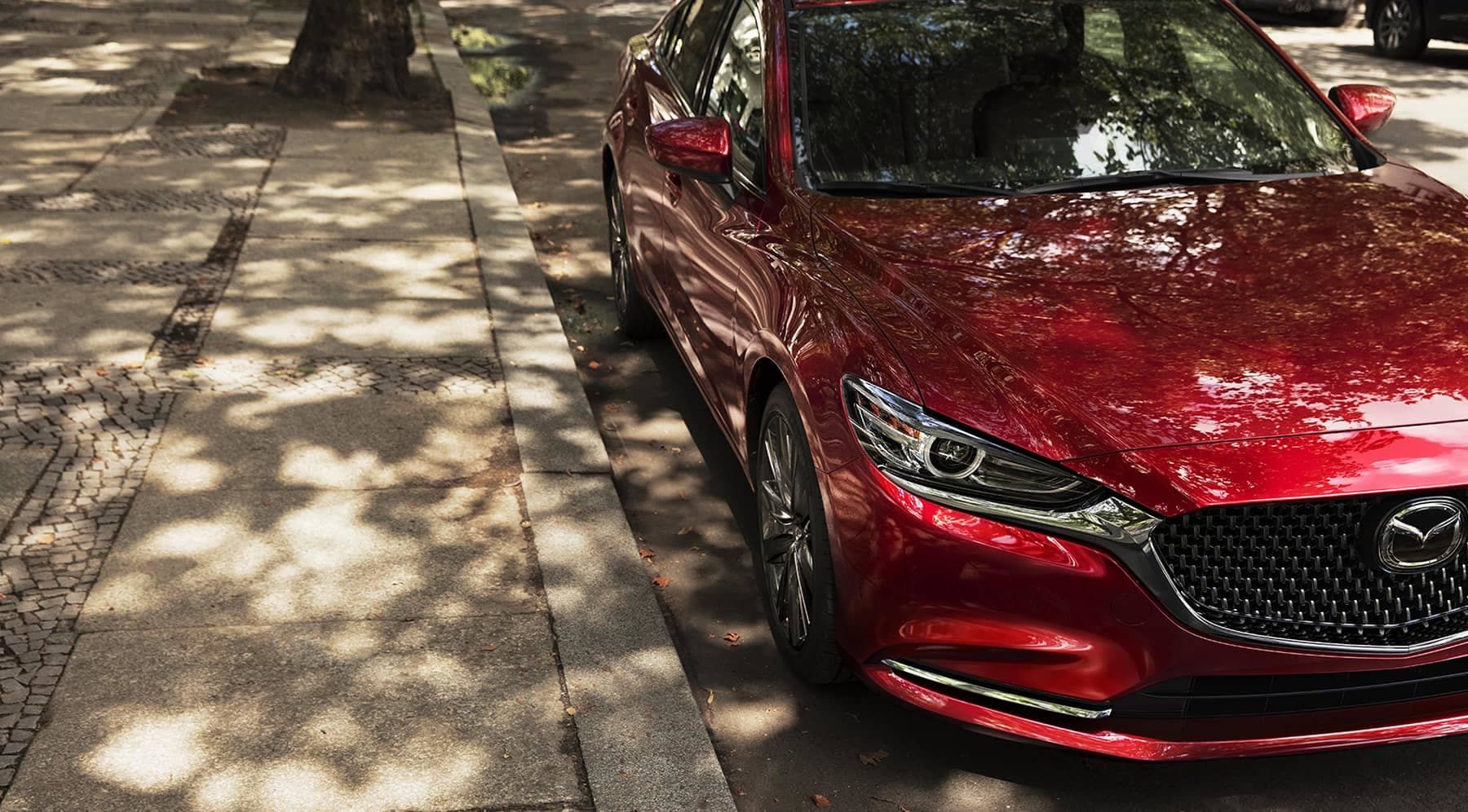 Make sure your car, suv or truck is ready after the snowfall disappears and the roads become less slick - follow these tips for spring car maintenance to ensure your vehicle is in tip top shape for the season.
Change out those winter tires.
When it's time to do spring maintenance, the first thing to do is change those winter tires to summer ones.
It would surprise you to find out that many people don't even bother with removing winter tires; expensive choice - you'll understand later. While they are the perfect fit for winter weather conditions; winter tires are actually less effective on dry or wet conditions! Traction, and braking are significantly reduced, creating a hazard for you and your family.
After removing your winter set, remember to wash your tires and ensure all left over salt stains are removed. Then make sure to store them in a cool and dry place; this ensures they stay in good condition for next year.
If you're sporting all season tires, it is best practice to check the pressure and tread aswell. If you notice uneven wear, you may want to consider having your alignment checked and adjusted if necessary.
Lastly, if this past winter was especially hard on your tires, it may be time to get rid of them altogether and consider a new set.
Remember: Safe tires mean safe driving, pushing your tires to the limit could put you and your loved ones in serious danger!
Spring Cleaning!
Give your vehicle a good post winter clean; inside and out. Be diligent in removing all the salt the outside and underneath the car, this helps prevent rust and from rubber mounts from prematurely wearing.
Tip: Use a checklist to ensure you clean every spot and don't miss anything
-Body
-Undercarriage
-Rims, tires
-Door Jams
-Inside Fuel Door
-Interior (Seats, Floor, Cup Holders, Trunk)
Check your battery
After long and cold winters, batteries take the brunt of all of it. When batteries get cold, they will deteriorate over time much faster. Even if your battery is starting your car right now, it may be on its last legs!
If your battery is more than 4 years old, and it take a few seconds to start your engine; it may be time to consider a test, or replacement.
Have your brakes inspected
Before you start planning your first spring road trip, it's best to make sure your brakes are in perfect working order. If your brakes have become rough or noisy over the winter, that is an indicator that they may require maintenance.
Take a look between the gaps in your wheels to figure out whether they need replacement- if they do, or you can't tell; take it to trusted mechanic and have an inspection completed.
Replace your wiper blades
Ice and snow do a number on your wiper blade - make sure they are ready for spring showers by simply replacing them. With a fresh pair you will not have to worry about the dreaded streaking and squeaking.
Remember: Measure your wipers before purchasing another set, this ensures you don't have to make a second run to the parts store because they don't fit!
Change your oil and check your fluids
To make sure your vehicle performs and operates smoothly, the most important item is the fluids! Forgoing regular oil changes can lead to extensive repairs, high fuel consumption and poor performance.
Oil is not the only fluid that requires regular maintenance. Be sure to check windshield washer fluid, power steering fluid, transmission fluid and brake fluid. Over the winter some of these fluid may degrade and reduce the effectiveness.
After checking, if you notice any issues, it is in your best interest to have them changed as well.
Complete these 6 tips and your vehicle will be ready for another season of beautiful weather!